Buy Direct from the Manufacturer
Free contiguous USA shipping is included. Made in U.S.A.
Orders received before 12PM are sent same day UPS ground.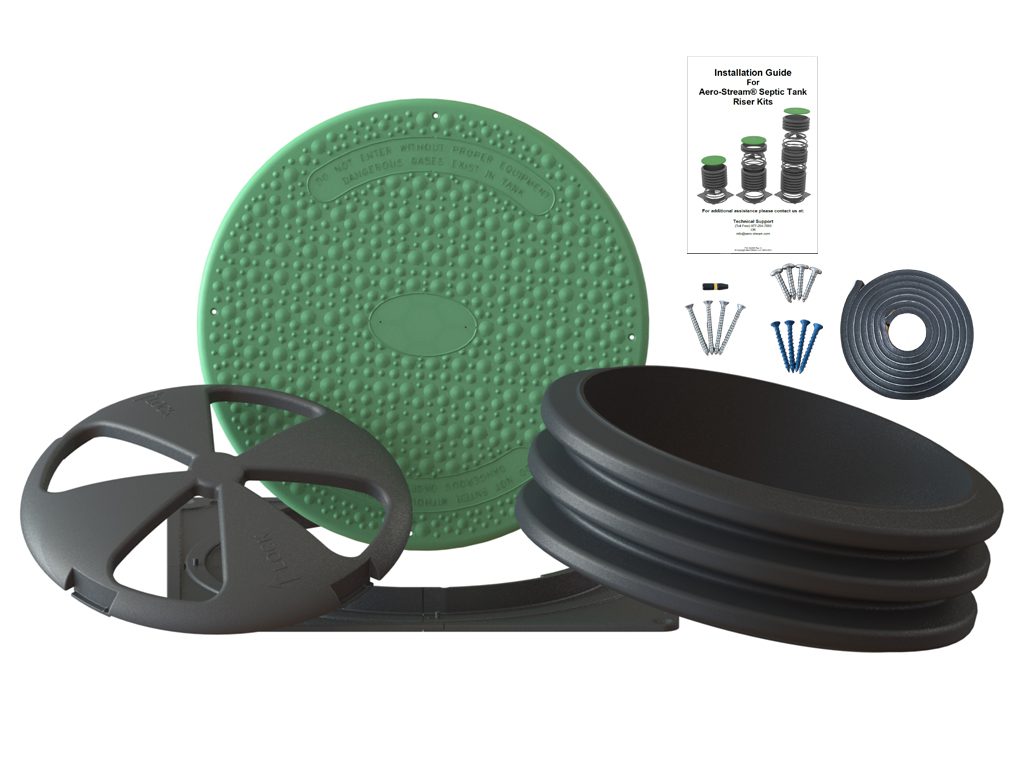 Septic Tank Risers Components
Features of  our Septic Tank Risers
Ready to Install – No Cutting in the Field
Low profile lid
Safety Barrier
Simple installation
Fits all  flat top tanks
Simplifies the installation of a

 

Septic System Saver
Get the safest high quality
Septic Tank Riser you can buy!
Premium Low-Profile Cover
No Additional Cost for a Our Premium Low Profile lid!
Lid adds only 0.5″ to the riser
Structural foam High Density Polyethelene
Nearly flush with the lawn
Easier maintenance and mowing
Adapter Flange with Secondary Safety Barrier
Our Septic Tank Risers now include our safety barrier at No Additional Cost!
Safety Barrier is a $75 Value NO CHARGE!
Safety barrier fastens below the septic tank riser lid
Service tank without removal
Can be removed for baffle servicing
Fits all opening shapes  such as square, round, rectangular, etc.
Patent Pending
100% Recycled High Density Polyethylene
Features of Riser Kits
Raises the tank cover to ground surface to make maintenance simpler.
Plastic adapter flange is 30-1/4″x 30-1/4″ with a 23-1/2″ inner diameter.
Covers all opening shapes such as square, round, rectangular, etc.
Includes lid and riser pipe.
Simple to install and has sealants and hardware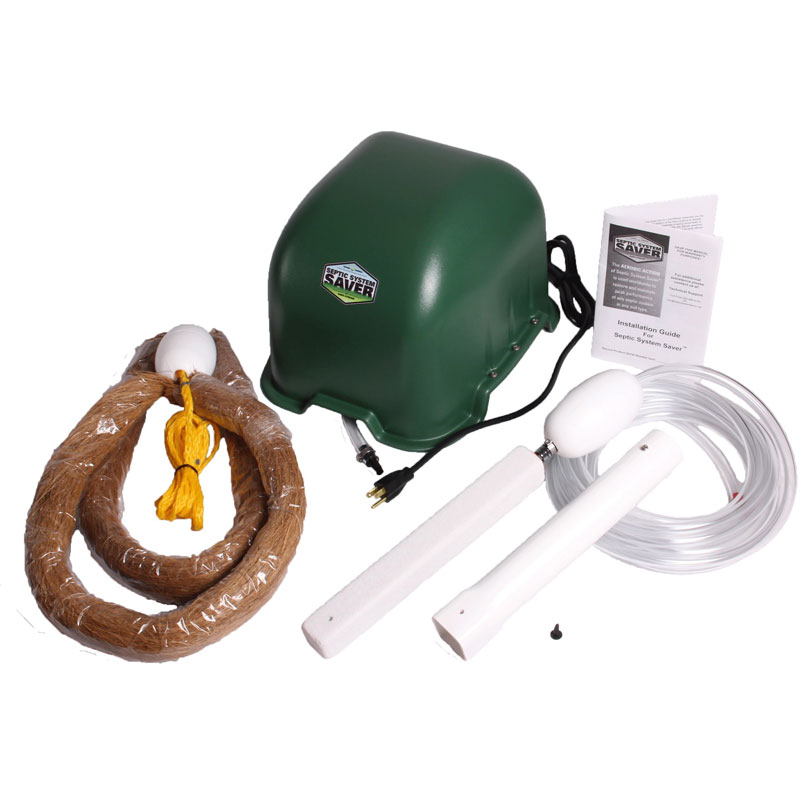 Septic Remediation Kits
Eliminates foul septic odor and pooling liquid in septic drainfield, prevent backflow and back ups.
The AEROBIC ACTION of Septic System Saver
®
is used worldwide to restore and maintain peak performance of any septic system in any soil type.