We recommend that the septic tank cover be visible, easily accessible, and inspected about every 6 months. A septic system is one of the most expensive, yet least monitored and understood mechanical features of a property. Buried and hidden deep beneath the soil and often covered with grass or hidden under a pot of flowers, it quickly is forgotten. Only when the warning signs of septic system troubles begin to appear, do we remember it's there, and that it needs to be maintained and monitored. With accessories like our septic tank risers, it is easy to do just that.
Septic tank riser kits are used to raise the tank opening to ground level for easy maintenance. Our durable plastic septic tank riser kits are 100% Made in USA. Bring your septic cover to the surface so it is easy to service the tank.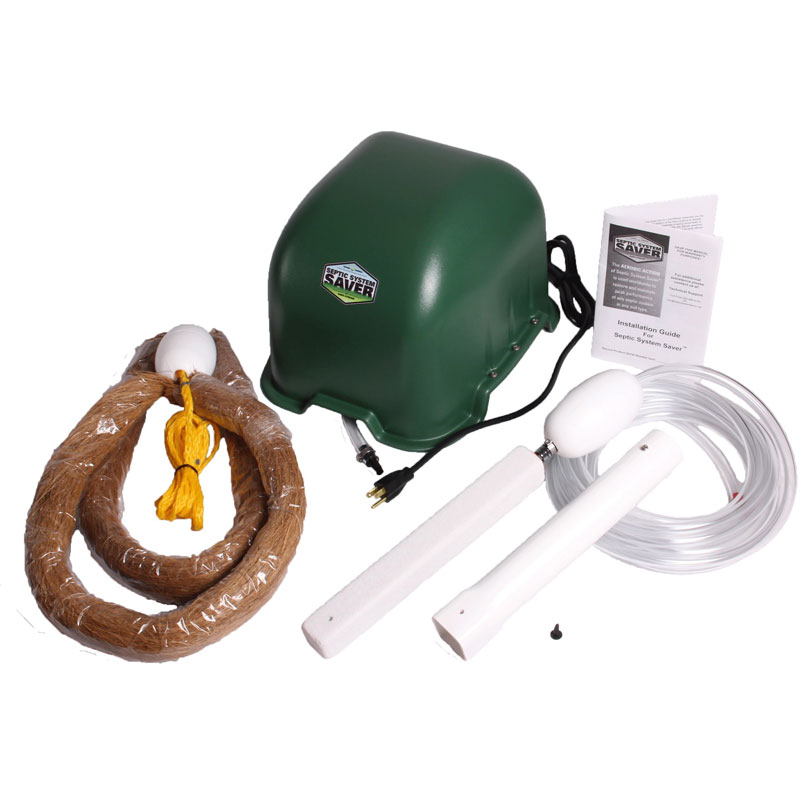 Septic Remediation Kits
Eliminates foul septic odor and pooling liquid in septic drainfield, prevent backflow and back ups.
The AEROBIC ACTION of Septic System Saver
®
is used worldwide to restore and maintain peak performance of any septic system in any soil type.